Latest Technology
INTRODUCTION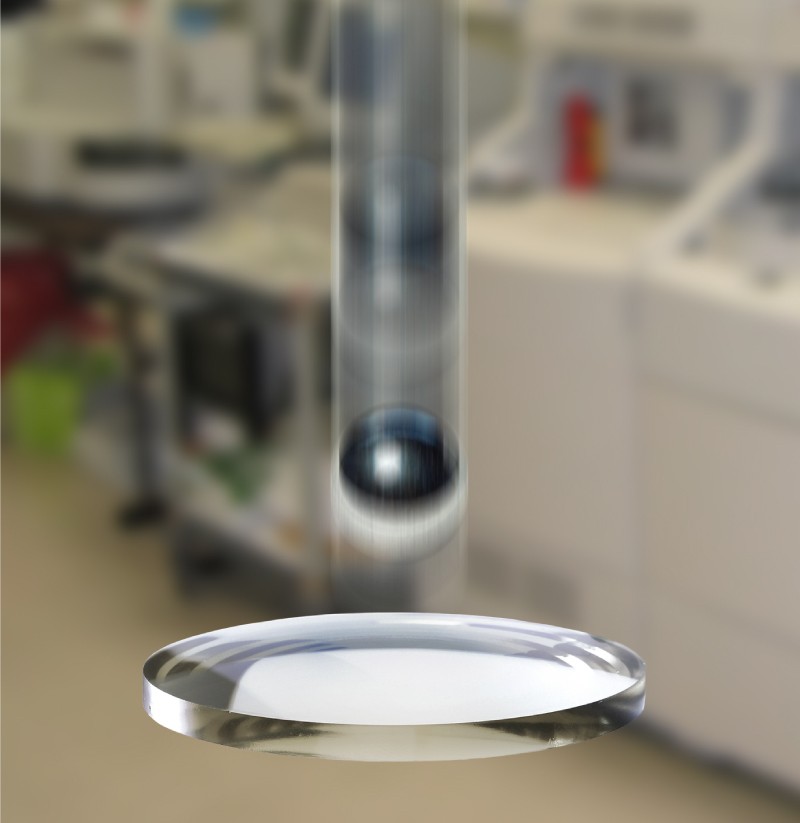 Polycarbonate (PC), the most impact-resistant of lens materials, has been widely used for safety reasons, especially for children's eyewear. Unfortunately, during the traditional injection molding of PC, the internal mechanical stresses remaining in the molding materials causes an unavoidable Birefringence. This Birefringence is responsible for the phenomenon of double refraction, which causes dizziness and eye fatigue. Our Evolution Series uses breakthrough technology to diecast PC lenses without any Birefringence, ensuring our customers never feel uncomfortable.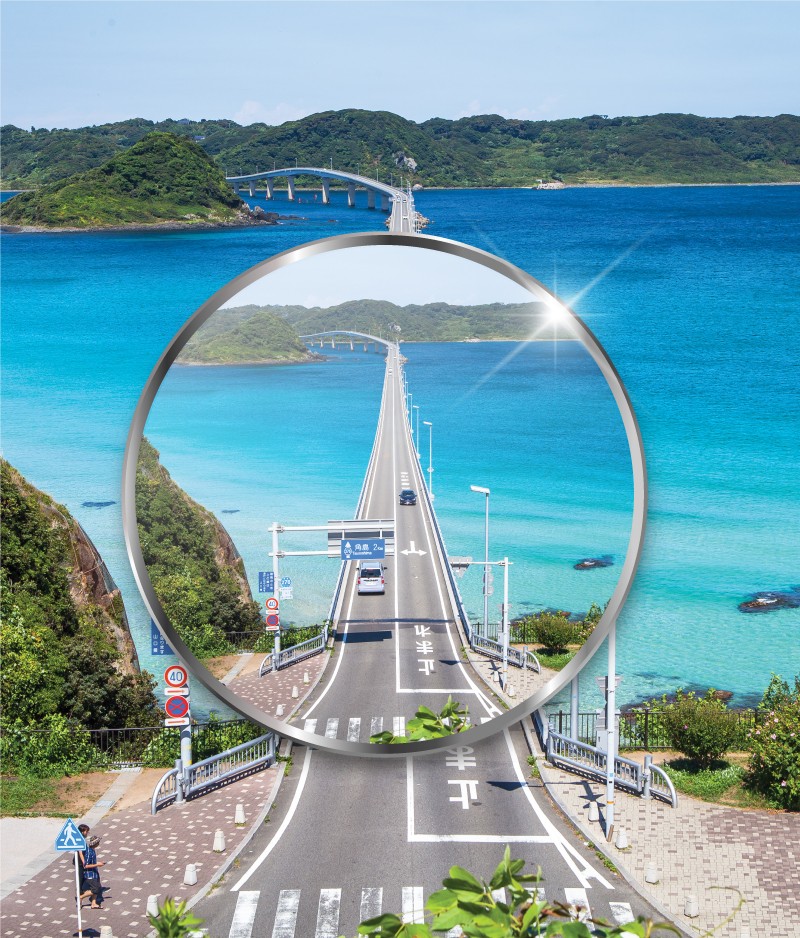 DOUBLE ASPHERIC
Only a few manufacturers can cast finished lenses with an atoric back surface (different asphericity in each meridian), mainly limited to 1.67 high-index lenses. Our design of tools combined with our patented diecasting process creates a thinnest, lightest & best visual field PC lens, which is until now the only Double Aspheric PC finished lens in the world.
BLU-TECT
With a very special additive added into the PC materials, our die-casted PC lens can largely reduce UV410 and safeguard our eyes from long term exposure of blue light in the new digital world.
BLU-TECT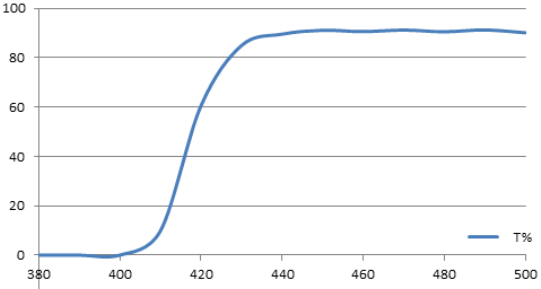 BLU-TECT
Transmission Rate
Wavelength
(nm)
Blu-Tect
T%
380
0.04
390
0.04
400
0.05
410
9.88
420
60.53
430
84.96
440
89.56
450
91.11
460
90.57
470
91.22
480
90.51
490
91.25
500
90.12
Wavelength
(nm)
Competitions
T%
380
0.00
390
0.06
400
0.37
410
21.47
420
68.24
430
84.83
440
88.12
450
88.71
460
88.83
470
88.99
480
88.98
490
88.72
500
88.76
SPECIFICATION
*Before color change
BLU-TECT
PHOTOSUN
BLU-TECT
BIFOCAL
BLU-TECT
INDEX
1.59
1.59
1.59
MATERIAL
PANLITE ZG
PANLITE ZG
PANLITE ZG
UV CUT
410
410*
410
COLOR
CLEAR
GREY or
Brown
CLEAR
FEATURE
BLUE
BLOCK
PHOTOCHROMIC+
BLUE BLOCK
BLUE
BLOCK