Latest Technology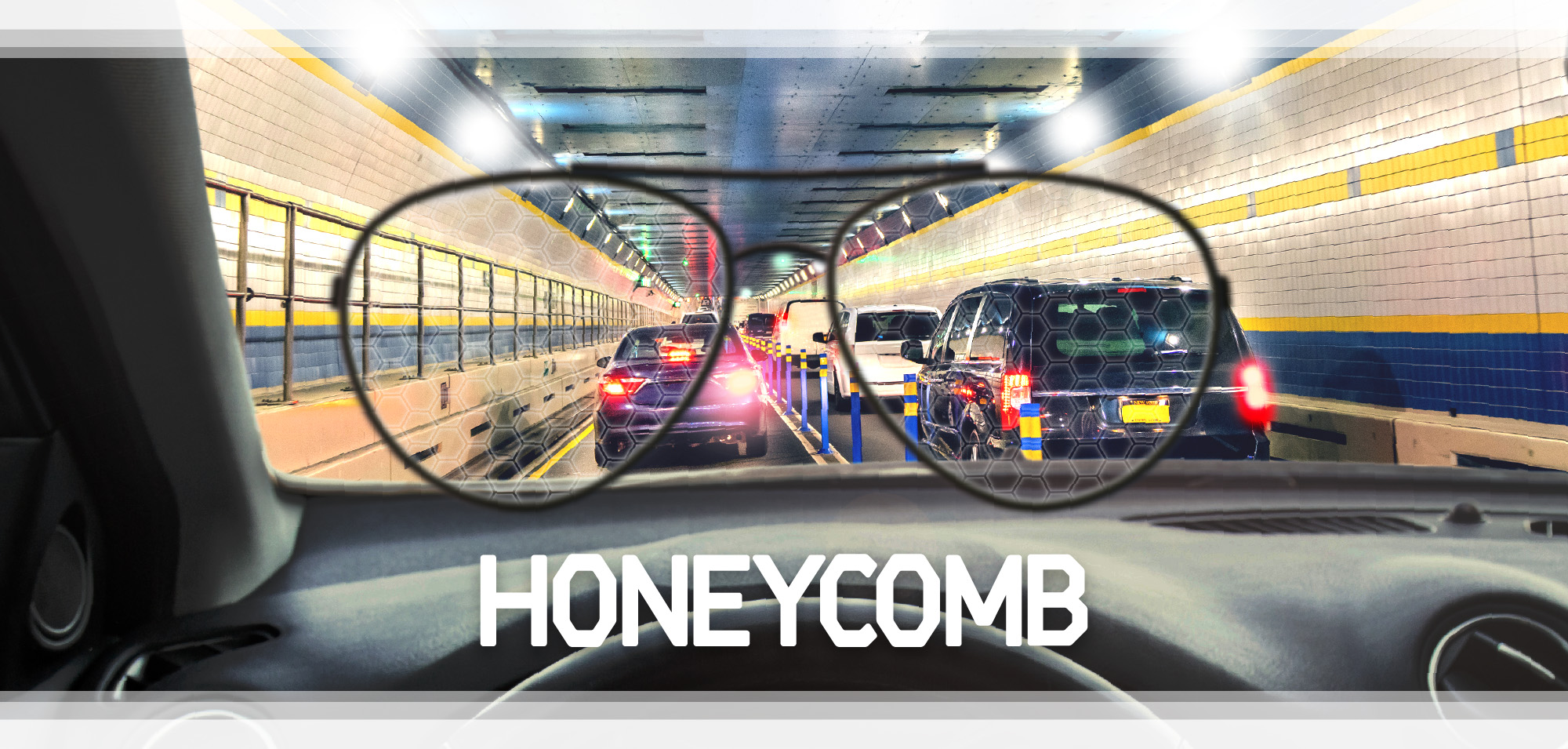 PINHOLE EFFECT, INSPIRED BY NATURE
BETTER FOCUS . BETTER CONTRAST
PINHOLE EFFECT
Pinhole glasses are typically eyeglasses with lenses that are full of a grid of tiny holes. They help your eyes focus by shielding your vision from indirect rays of light, and therefore only the parallel rays can be through, thus reducing the circle of blur on the retina and increasing the depth of field.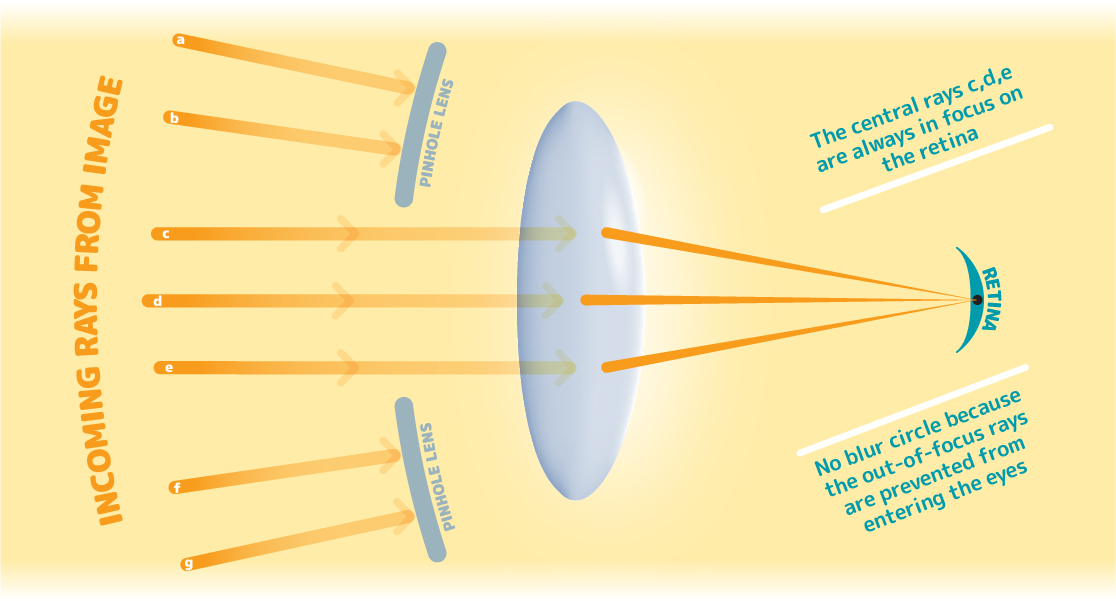 HKO HONEYCOMB COATING
In geometry, a honeycomb is a uniformly space-filling or close packing of polyhedral or higher-dimensional cells so that there are no gaps. Using this design and our latest nanotechnology, we create a honeycomb pattern coating, similar to a lens full of seamless pinholes, to reduce stray scattered light . Your eye ciliary muscle becomes relaxed, and the lens can also promote blood circulation. But unlike pinhole glasses, our honeycomb lens will not block the visual field and provide you crystal clear vision, especially at night.
Benefit